Launching your career as a fresh graduate can be both exciting and challenging. As you step into the professional world, being well prepared is crucial to making a lasting impression and standing out over the competition.
So, how do you get the hiring manager to give your CV a second look? What should you put in your LinkedIn when you're somewhat lacking in the experience department?
Well, look no further my friend as we have all the top burning questions and hot topics covered! We've spoken to tons of fresh grads and collected all their questions and worries and distilled it in this Fresh Grad Starter Kit.
Consider it your holy grail to scoring your first interview and ultimately… YOUR FIRST JOB!
You're welcome!
SO, LET'S START AT THE START
In this first part of the Fresh Graduate Starter Kit, we'll unveil some essential components starting from expert tips and tricks to craft a compelling resume, captivating cover letter, standout portfolio, and impactful LinkedIn profile.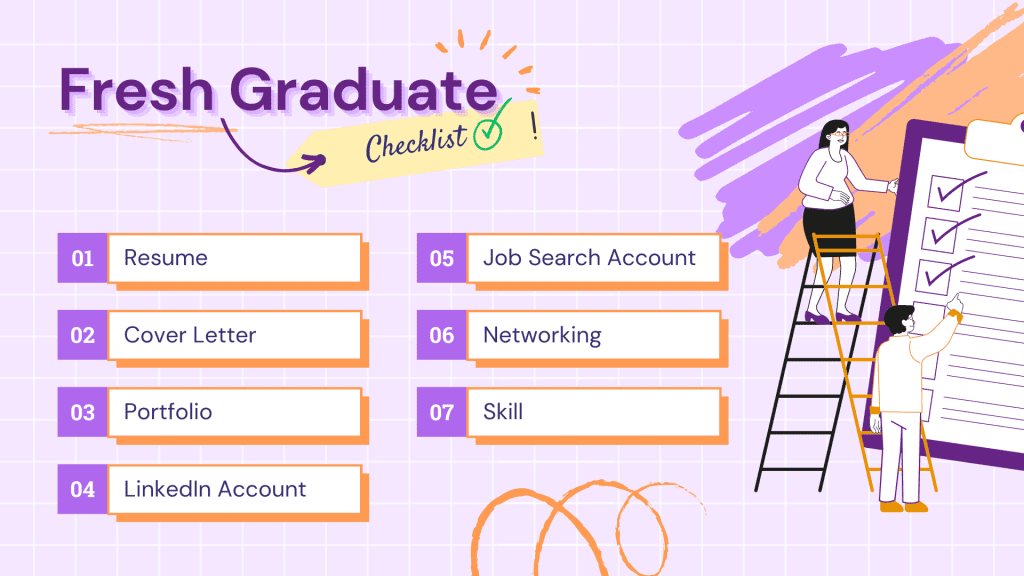 RESUME
Crafting a compelling resume is an essential step for fresh graduates to showcase their skills, experience and potential to prospective employers. In order to stand out in a competitive job market, it is crucial to understand the key elements that should be included in a well-rounded resume.
These may seem obvious but they're not to scoffed at as you'll be shocked by the amount resumes that land in our inbox with nary a care for what is often deemed as basic.
Here are some pointers:
Use a clear font that is easy to read by recruiters and hiring managers. Examples of fonts that you may use include:

Ensure all your information is accurate and up-to-date.
Be honest in your resume and avoid misinterpretation of your skills and experiences.
Make sure to use correct grammar and avoid typos to best present yourself.
Take time to proofread it thoroughly or have someone review it for errors. You may even use platforms such as Grammarly, Ginger Software or other online proofreading platforms to check for any errors or areas of improvement.
In countries such as Japan, South Korea, China, Indonesia, and Malaysia, including a professional headshot on a resume is commonly expected. The photo should be of high quality and present you in a professional manner. However, it's important to research specific cultural and industry norms of the target country as practices may vary.
Given your limited professional background as a recent graduate, adding interests and projects may be beneficial. Based on the relevance of your skills and the nature of the job, this can be viewed as a transferable skill and help differentiate you from the competition.
TIP: Instead of crafting a resume from scratch, you can save time by using one of our pre-designed templates. Simply choose the template you prefer, download and customise it to your needs.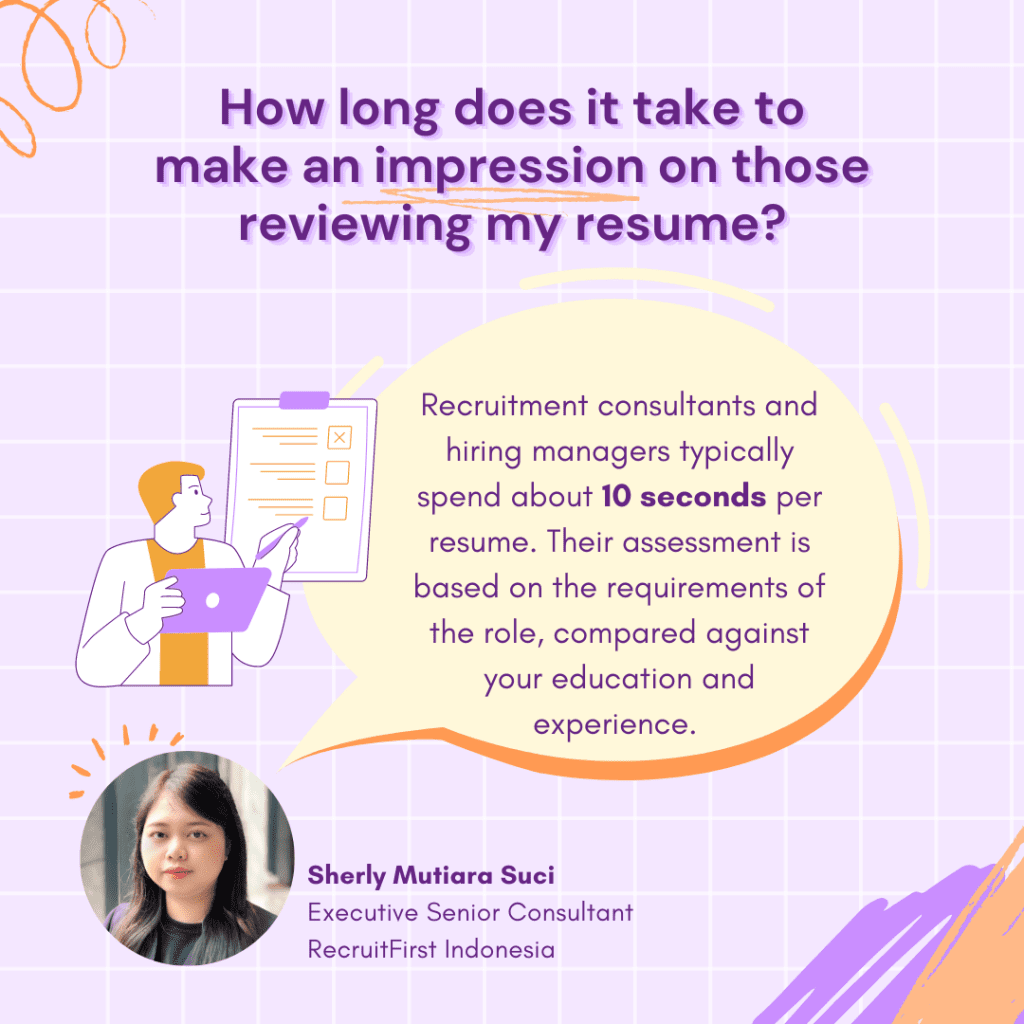 COVER LETTER
COVER LETTERS – SHOULD I BOTHER?
We get this a lot. Yes, in the current Tik Tok & Instagrammy world we live in, who has time to read anything? Not when there are tons of videos to watch and cool pics to peruse over right?
Well, we'll make an argument for Cover Letters. The TLDR version of is – Yes! There's still value in Cover Letters. Just make it sharp and succinct.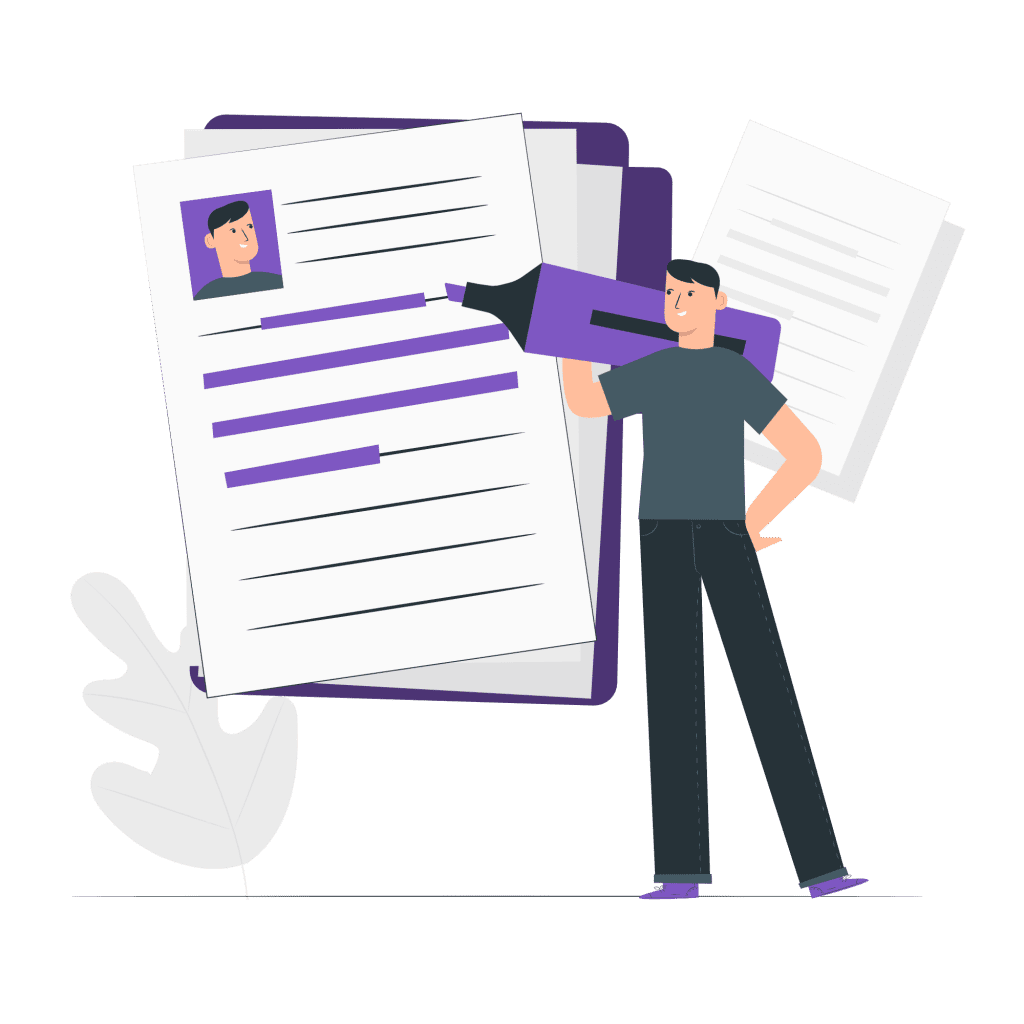 Now, here's the slightly longer explanation.
As a piece of persuasive writing, a cover letter will aim to convey to the employee that you're fit for the role. While it is not always required, a well-crafted cover letter allows you to personalise and enhance your application while giving more information on your background. It allows you to express your enthusiasm for the position and demonstrate how you align with the company's values and goals. A cover letter usually complements your resume, and with it you'll aim to:
Highlight your qualifications: Show how your skills and experience relate to the employer's needs for a specific position.
Showcase your motivation: Demonstrate your enthusiasm and personality for the specific position and the organisation.
Reflect your voice and written communication skills: Give the employer a sense of your personality and writing style.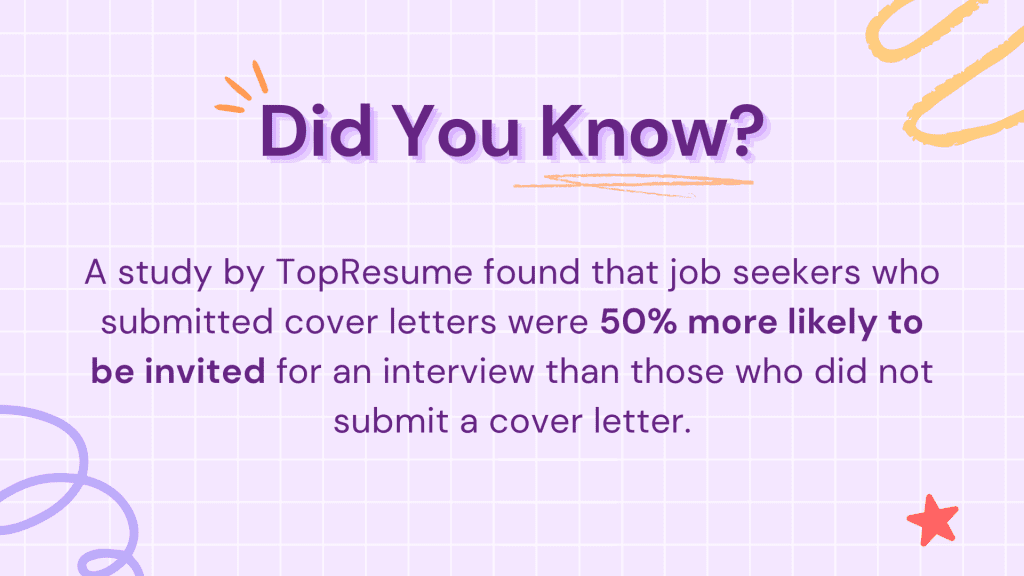 Here's an example: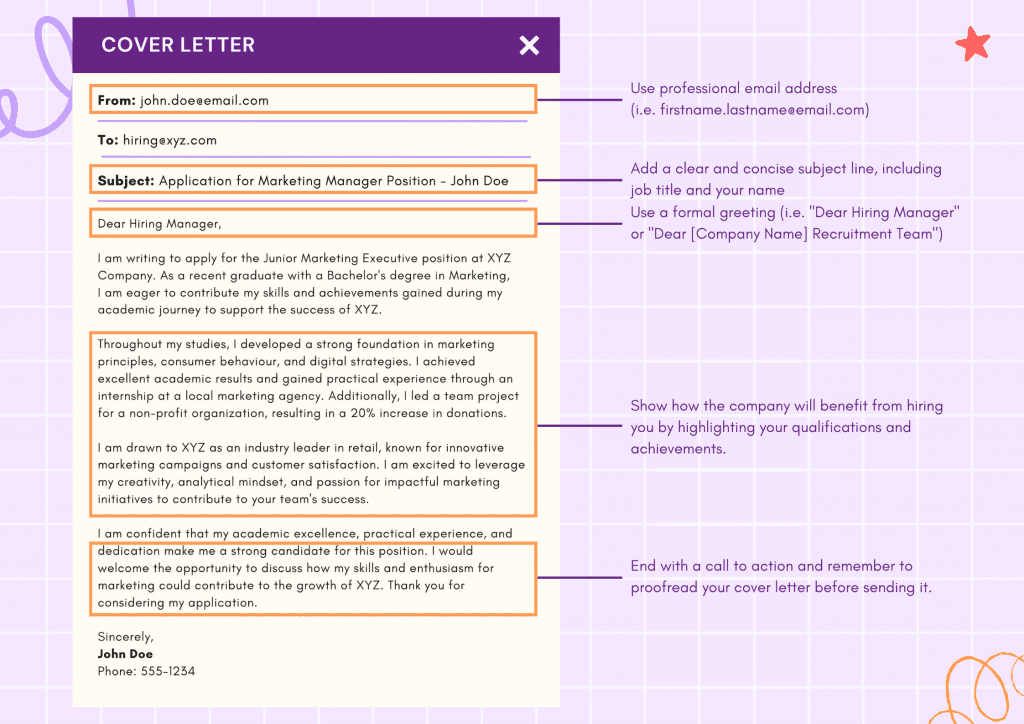 And because we're pretty damn awesome, we'll help you save time trawling through Google looking for a perfect template. We have it right here! Lucky you!
But… don't just use it as is. Make sure you customise it further and make it your own.
COVER LETTER – WITHOUT EXPERIENCE
COVER LETTER – WITH EXPERIENCE
A portfolio is a collection of examples of your work and meant to demonstrate your skills, accomplishments, and potential. It can include various types of work such as illustrations, logos, blog posts, essays, marketing campaigns and more.
While portfolios can be beneficial for many types of roles, they are particularly applicable to creative and technical professions. If you are applying for roles including administrative, sales, customer services, receptionist, you would not need one.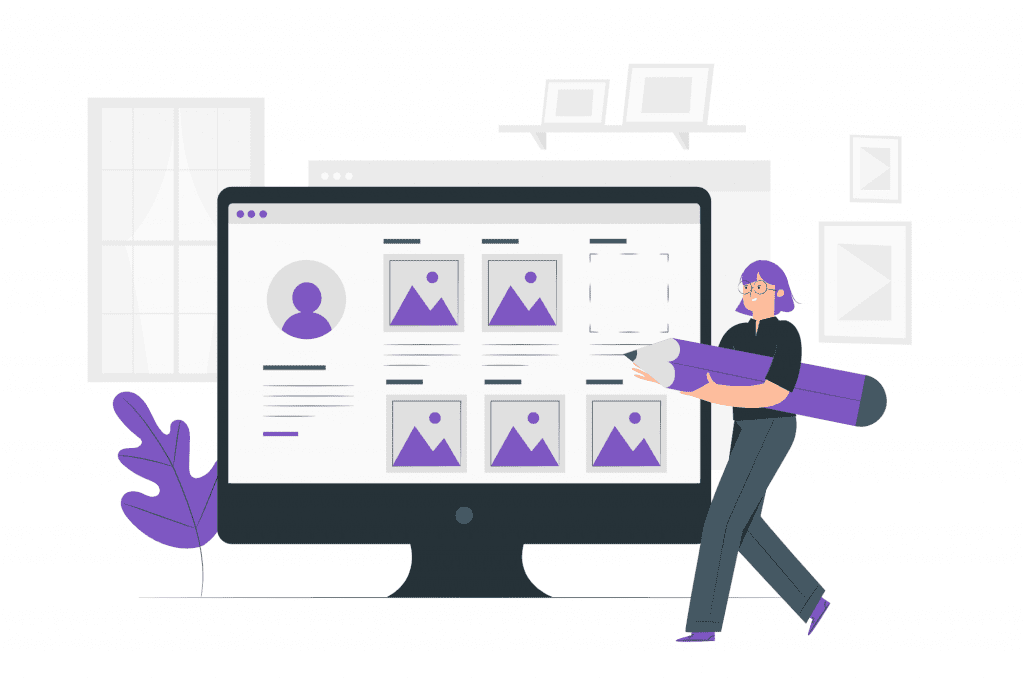 Now let's take a look at some key components in a portfolio.
Introduction: This should include a brief overview of who you are, your professional background, and your areas of expertise.
Work Samples: These should be the centrepiece of your portfolio. Choose your best work and organise it in a way that is easy to navigate. Be sure to include a brief description of each sample and the context in which it was created.
Professional Development: This can include any training or certifications you have received, as well as any conferences or workshops you have attended.
Testimonials: Including positive feedback from your lecturers can help reinforce your skills and expertise.
Contact information: It's essential to include your contact information in your portfolio so that recruiters can reach out to you for potential job opportunities. If you have a social media page promoting your brand, you can even add that in. Below, you'll find some examples that you can refer to. We think these are pretty cool so do have a look through and find some inspiration.
For Graphic Designers: Gerardo Orozco – https://www.eygerardo.com/
Gerado is a recent graduate from San Diego. His portfolio consists of all the work he's done in his university, and he makes it stand out with his engaging and colourful content. The simple scroll animations pull in the audience to better understand his work.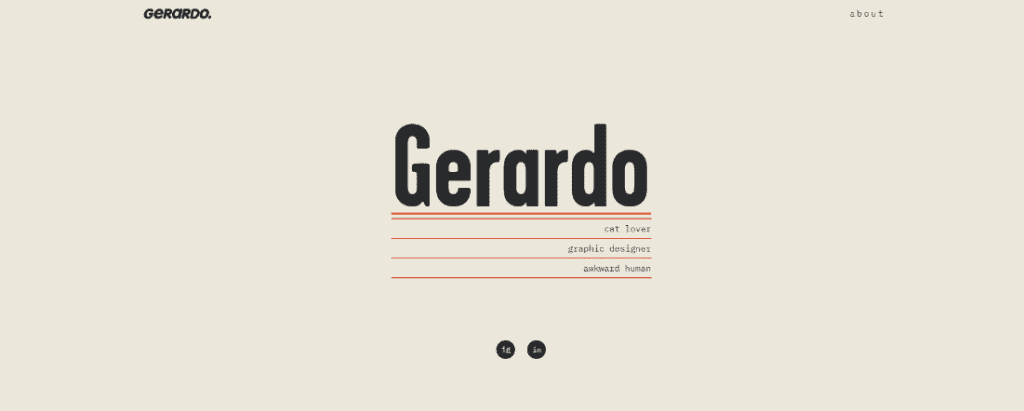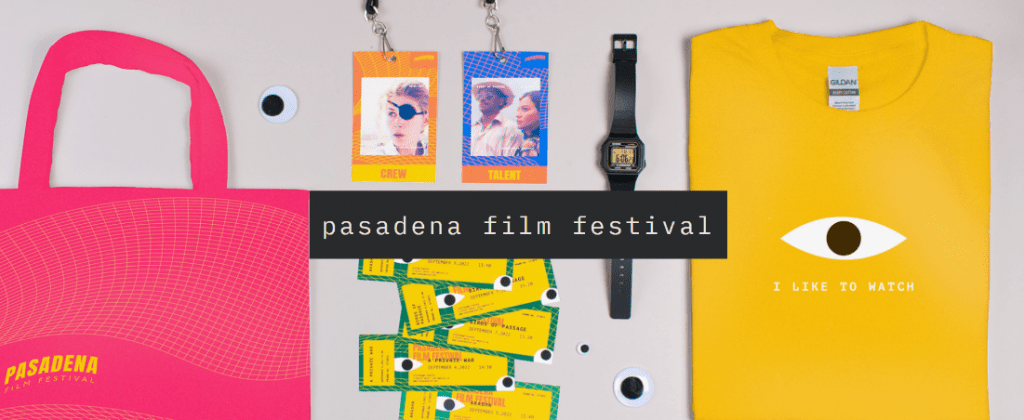 For UX/UI Designers: Novia Chao – https://www.noviachao.com/
Novia's portfolio is a perfect example of everything that you need to enter the working world as a UX/UI designer. Her website extensively covers the work she's done, along with detailed background and work process of each project. The use of clear and sleek fonts and colors allows the work she has done to speak for itself.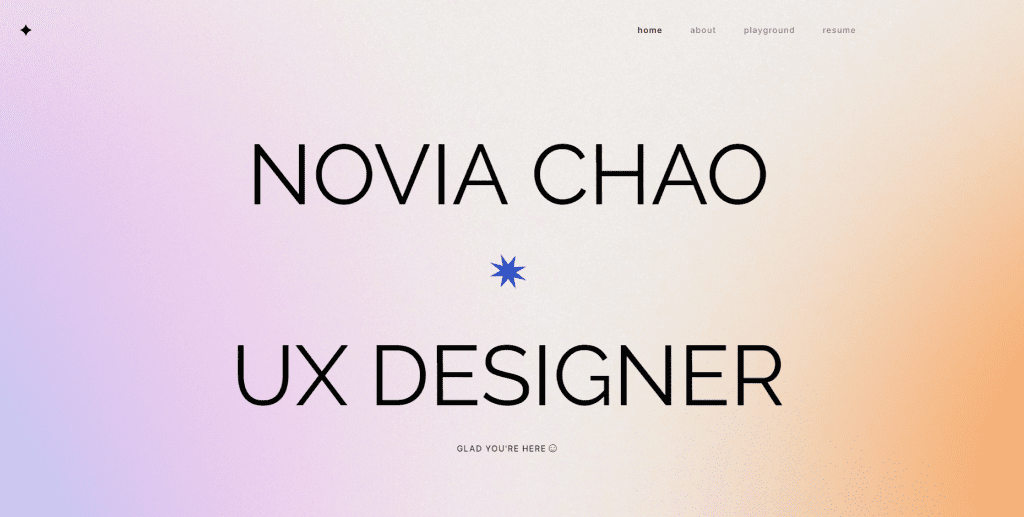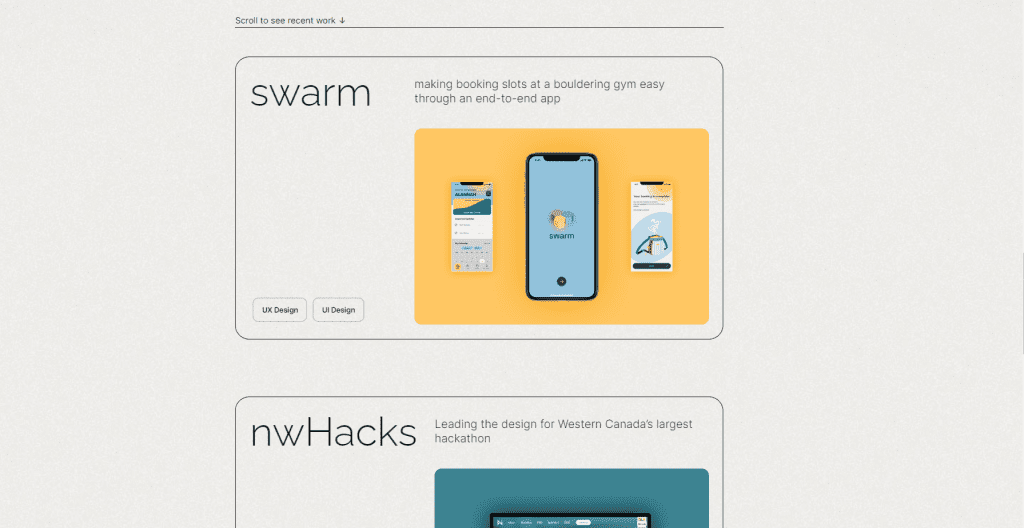 For Content Writers, Creative Copywriters, Communication Professionals: Muriel Vega – https://www.murielvega.net/
Muriel's portfolio skillfully combines colorful icons against a clean white background, creating an inviting and creative atmosphere. Additionally, her well-organized collection of creative writing is conveniently categorized under relevant topic headings, facilitating effortless perusal.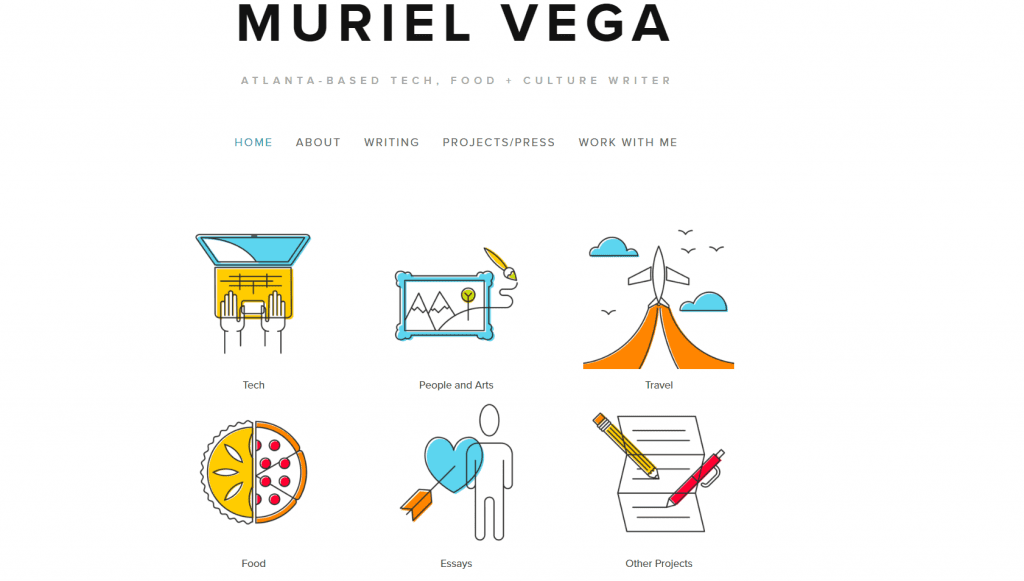 To get you started, we have a pre-designed template that you can download and customise accordingly:
If you're looking to showcase your creative work online, here are several recommended platforms that offer customizable templates, seamless integrations, and user-friendly interfaces for building stunning portfolios with ease.







No cute cat videos, no cool GRWM outfits, no immaculately styled food pics… So, why do we want to be on LinkedIn right??
Well, as terribly uninteresting as it sounds, in today's competitive job market, a strong professional presence online is essential for fresh graduates. Think of it as gaining professional clout. LinkedIn, with its extensive user base of over 700 million professionals, provides an invaluable platform for networking, job hunting, and showcasing skills.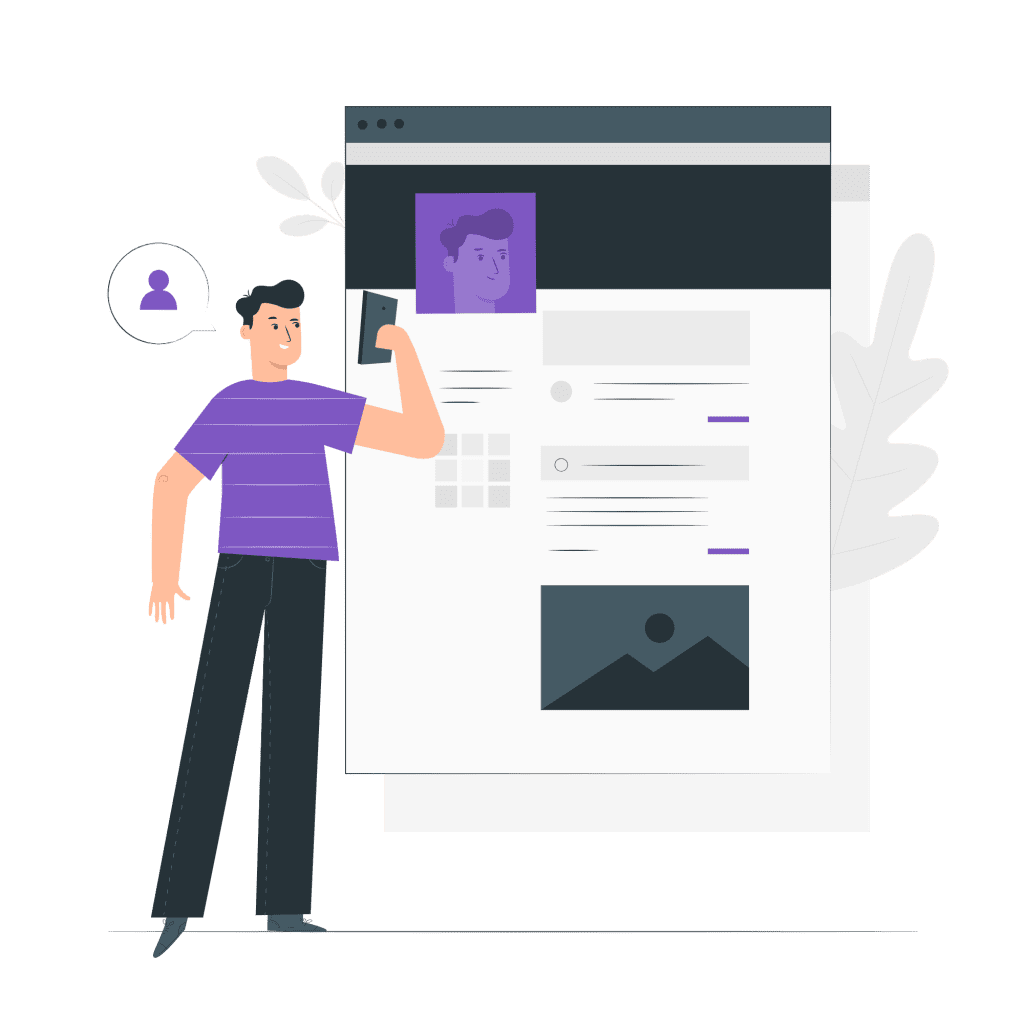 In this section, we will explore five easy steps to create the perfect LinkedIn profile, helping you stand out to potential employers and increase your chances of landing your dream job.
1. Choose the best profile picture for LinkedIn
Your LinkedIn profile picture is the first impression you make on others, making it crucial to present yourself professionally and with high-quality imagery. To achieve this, it is recommended to use a profile picture that is 400 x 400 pixels in size and has a maximum file size of 8MB.
Do's:
Wear professional attire such as blouse or blazer for ladies, and suits or collared shirts for gents.
Use a neutral background or a simple background that doesn't distract from your face.
Crop your photo properly, with enough space around your head and shoulders. Ideally, your face should take up at least 60% of the frame.

Don'ts:
Use a blurry or low-quality photo.
Use a selfie taken in a casual setting such as a messy room or with a distracting background.
Wear casual or inappropriate attire such as a tank top or a party outfit.
Uneven lighting that doesn't flatter your face.

2. Create an eye-catching headline
Your headline is a summary of what you do and what you have to offer so make sure your headline is more than just a job title. Even with little to no experience, you can still showcase your potential to employers by highlighting any relevant skills you've honed during your studies. For example:
Creative Graphic Designer | Skilled in Adobe Creative Suite | Seeking Entry-level Roles in Design
This example uses keywords related to the person's industry and experience as a full-stack developer, as well as mentioning their specialty in creative design. 
3. Craft your summary into a story
The LinkedIn summary section is an ideal place to share your story. Take advantage of this opportunity to highlight your strengths, achievements, accomplishments, and passions that showcase your potential and value to prospective employers. For reference, please see the example below.
"As a motivated marketing graduate with a strong interest in social media and digital marketing, I am eager to begin my career in driving engagement and increasing brand awareness for various industries. I have a passion for creating compelling content and building meaningful relationships with customers. Through my academic projects, I have gained experience in project management, team collaboration, and strategic planning, and I am excited to apply these skills to help companies achieve their marketing goals and grow their business. I am currently seeking opportunities to contribute my skills and learn from industry professionals."
4. Highlight your experience and skills
As a fresh graduate, your work experience might be limited, but that doesn't mean you don't have valuable skills to showcase on your LinkedIn profile. Include any internships, part-time jobs, or volunteer work that you have done and highlight the tasks and responsibilities you had in each role.
In addition, consider mentioning any coursework or projects that are relevant to your studies. When including skills in your profile, prioritize those that are applicable to your desired roles and industry. However, don't hesitate to include other skills that you are confident in as well.
5. Start making connections
Begin by connecting with your professors, classmates, and alumni from your university. Additionally, join industry-related groups and actively engage in discussions to expand your connections. Syncing your profile with your email address book can also help you discover connections you may have overlooked.
Creating a compelling LinkedIn profile doesn't have to be time-consuming. By following these step-by-step ideas and gradually building upon them, you can make quick progress, even if it's just dedicating a few minutes during your lunch break. Once you fully leverage the advantages of your LinkedIn profile, you'll be amazed by the positive impact it can have on both you and your professional endeavors.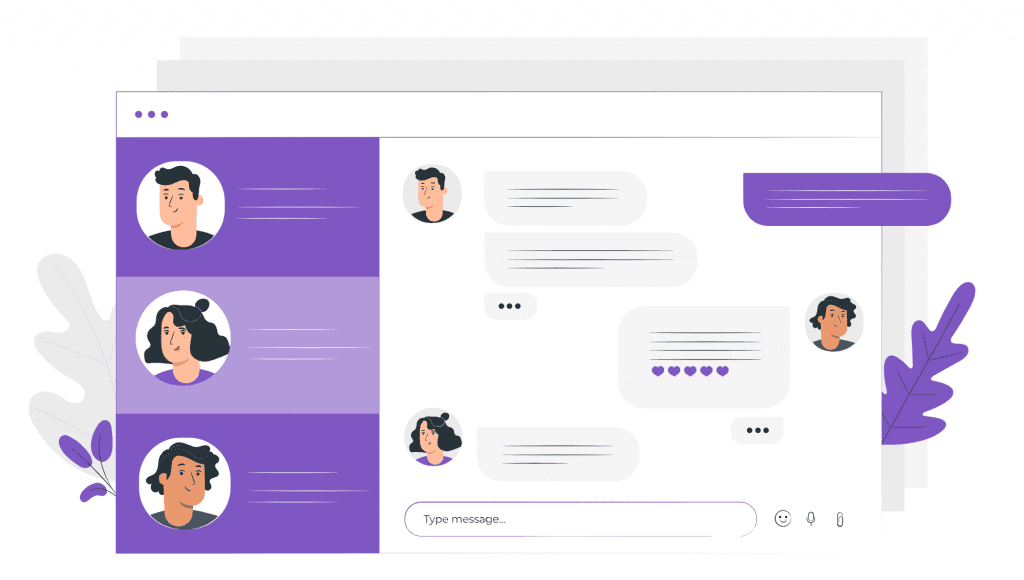 So, there you have it. Your first steps towards your dream career.
As much as we'd like to say that's all and send you off to your first job, we're not quite there yet.
There's still quite a bit to work on but worry not! We're here for you and will make Phase 2 as easy as we possibly can.
Next up, it'll be about preparing for your first interview and that will be pretty interesting.
So, keep a lookout for the next Starter Kit. It'll be packed with everything you'll need to confidently show up on Zoom or in person and wow your interviewers!