MOVING FORWARD AND UPWARD
The retail industry in Malaysia has undergone significant changes in recent years, driven by the growth of e-commerce and the shifting consumer preferences.
Despite facing challenges such as increased competition and the impact of COVID-19, the retail sector in Malaysia remains a key contributor to the country's economy, providing employment opportunities and driving economic growth.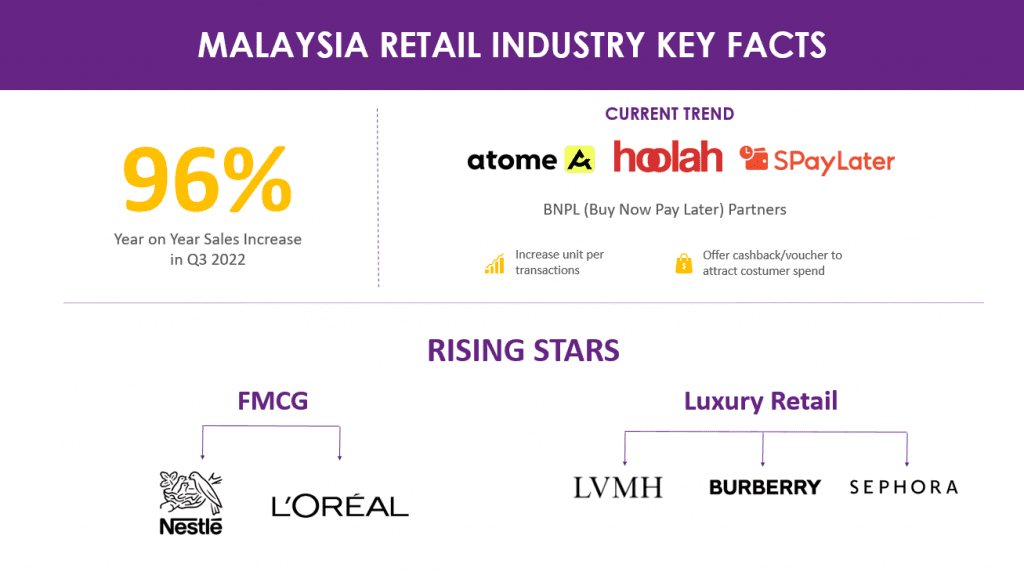 HOW DID THE SECTOR MANAGE TO PUSH SALES?

Once the Malaysian government relaxed the conditions on several sectors after the Movement Control Order (MCO), consumers almost immediately returned to their shopping behavior.
Companies in these industries are looking for candidates to be able to sharpen certain skills especially interpersonal skills which can be more important than their experiences. 
HIRING ADVICE
While this industry is slowly recovering due to the numerous lockdowns from the past two years, it has not completely gone back to normal yet.
Recruiting and retaining top talents are important as these are the people that are the backbone of the company – selling more products and serving the customers.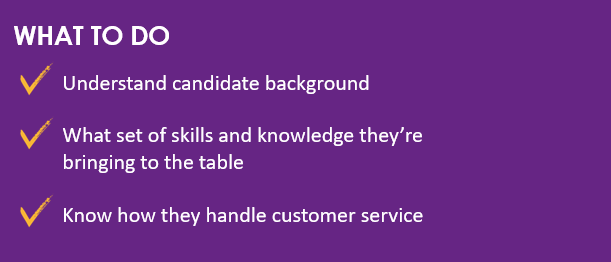 SHOWCASE YOUR VALUES-DRIVEN WORKPLACE
Employees, especially with the Millennial and Gen-Z generation, expect to have a conducive working environment that focuses on diversity, inclusion and equality.
Showcase your working environment by including information on actions you're taking to promote this and how everyone in the organisation shares the same values. 
EMPOWER EMPLOYEE GROWTH
Employees tend to show interest and stay for a longer period whenever companies have a clear path to their career growth. Some employees enter the workforce to move forward while others prefer a more lateral move.
Provide your employees with training and development programs, mentorship opportunities and a variety of career paths to choose from. 
SIMPLIFY THE HIRING PROCESS
It's important to note that most employees want a simple candidate experience which helps to kick start the employer-employee relationship.
Try incorporating using pre-recorded video interviews or having an easy one-pager application form.
RETENTION & ATTRACTION
As employers, it is extremely important to understand what makes an employee continue to stay in the long run and those that are there for a shorter term.
It's best to understand the reasons behind this to help the management team and the company as a whole, create a better work culture, in order to retain the best talents in the industry and to work towards attracting new talents to the growing team. 
REASONS TO STAY
Positive career progression
Competitive salary and commission scheme
Acclaimed employer branding
Products and services
Store location
REASONS TO LEAVE
Lack of brand awareness
Salary and commission scheme are not competitive
Unhealthy working environment
Lack of opportunity to transfer to backend roles
Inconvenient access to store
FROM ATTRACTION TO RETENTION
Finding the right talent is critical for your company's growth. These are the employees that will help your business succeed, so knowing how to manage these employees are key for the development of your business.
Consider these strategies to help you stand out from your competitors when establishing your talent attraction and retention plan. 
CROSS-BRAND TRANSFER 
Employees that have been with a specific group for a while tend to prefer moving to a different brand, but within the same group.
This is to provide a new sense of motivation and satisfaction whilst giving the employee an opportunity for growth.
This allows employees to be versatile with their work, giving them opportunities to thrive, enabling them to widen their skills and knowledge.
TRANSFER OPPORTUNITY TO OTHER CITIES/COUNTRIES
Employees that are seconded are able to garner different experiences in honing their skills, forming new connections, and understanding the company better.
Through secondment, employees won't feel mundane with their daily routines.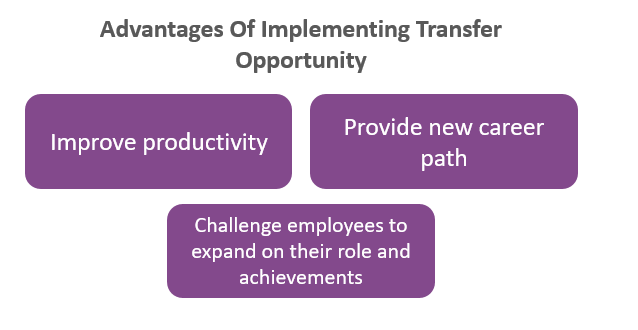 TEAM BONDING 
Having a strong bond within your team is extremely important to better understand everyone's:

Team bonding, whether done through a lunch or an activity, is able to build trust among employees, allowing them to be proactive with their ideas and take risks.
Communication is always key when working with each other, to be able to set a defined goal and work towards it in the most efficient manner.
SALARY INCREMENT 
The people who work for you should be treasured, so when considering giving your employees a salary increment, it's important for you to know when and how to offer them.
Employers should also note that compensating employees can go a long way in retaining them, as the industry can get extremely competitive.
Most employees expect to be paid a salary that reflects the hard work and dedication they've done with the company. Consider the following: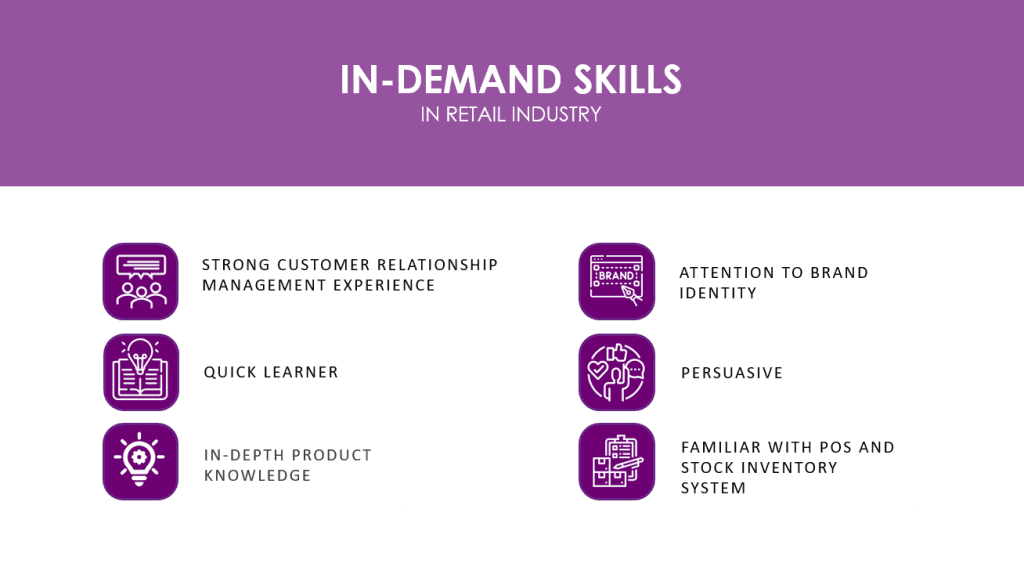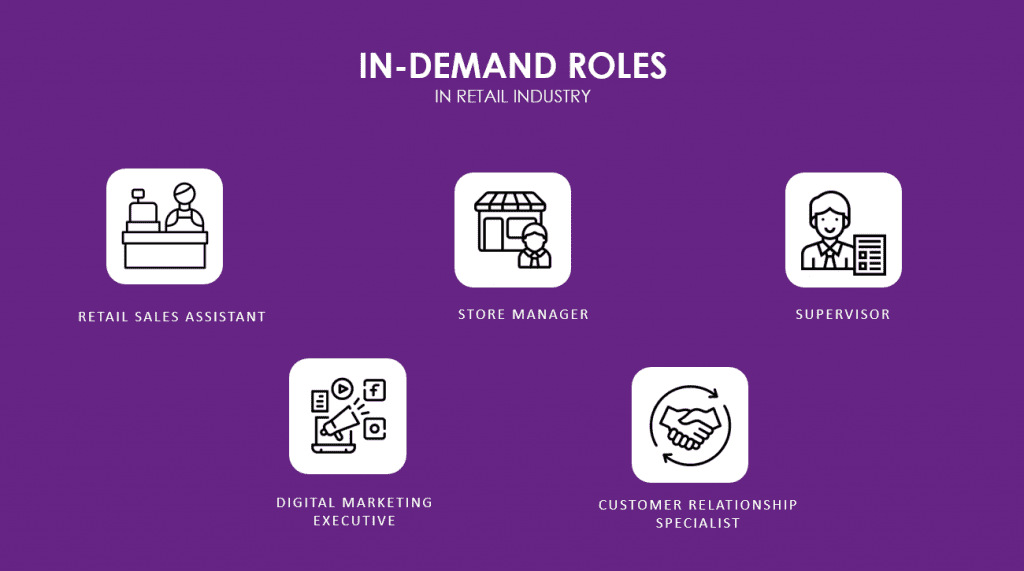 WORK WITH A RECRUITER
With the booming retail industry and the numerous amount of shopping malls rising in Malaysia, the country is on the verge to be the next shopping paradise for many locals and tourists. 
With multiple competitors in this fast-paced industry and with more new players trying to enter the market, partnering with recruiters is of the utmost importance to you.
By understanding the market, its trends and with a broad network, a good recruiter is able to source and narrow down the right talent for your growing company.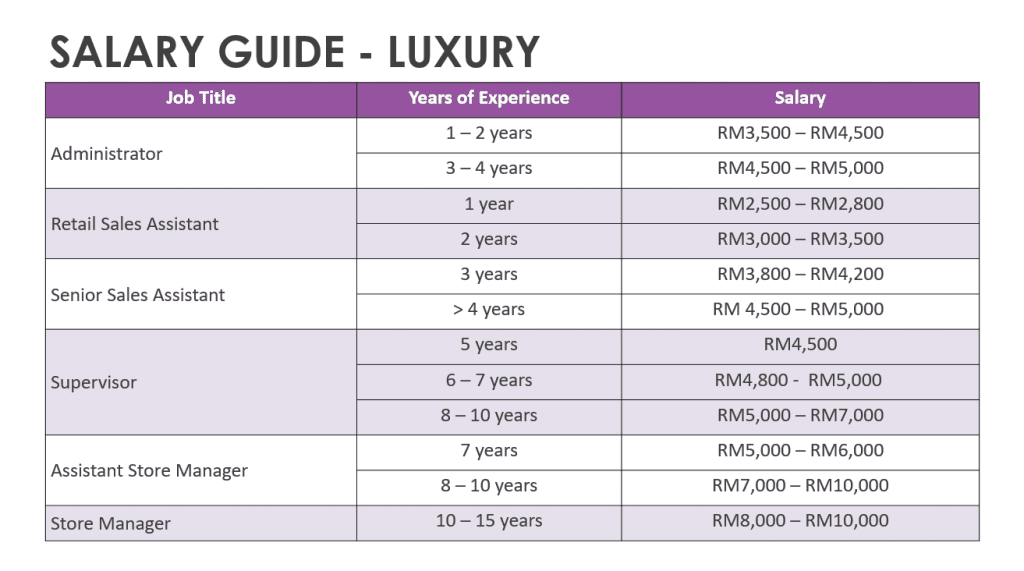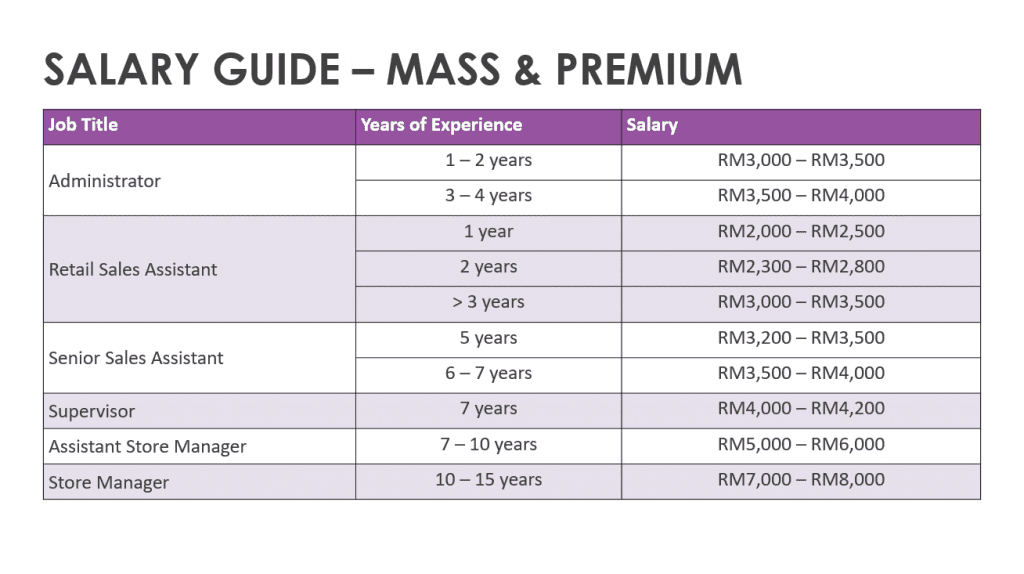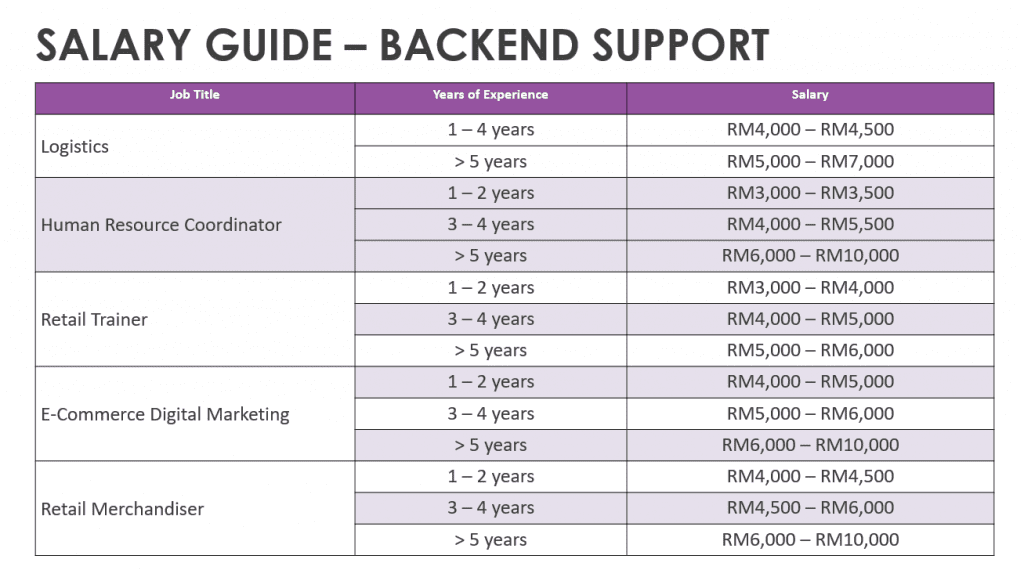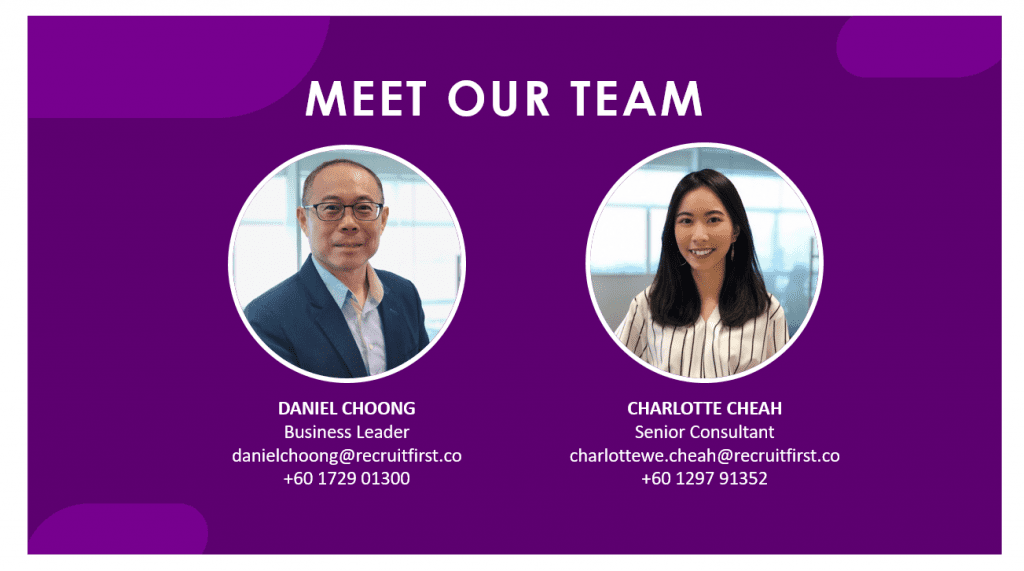 Click here to download the report.