MOVING FORWARD AND UPWARD
The retail industry in Malaysia has undergone significant changes in recent years, driven by the growth of e-commerce and the shifting consumer preferences.
Despite facing challenges such as increased competition and the impact of COVID-19, the retail sector in Malaysia remains a key contributor to the country's economy, providing employment opportunities and driving economic growth.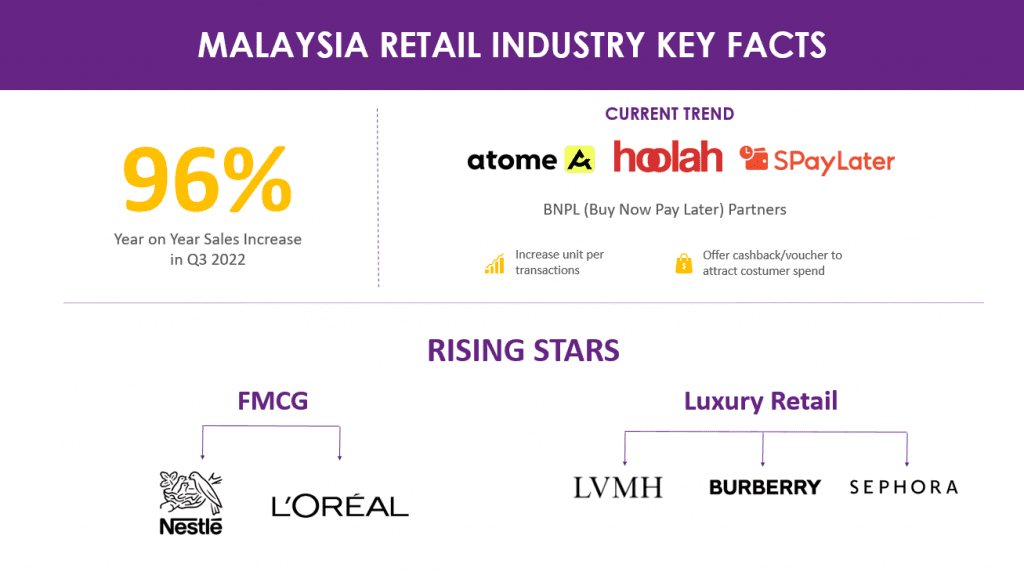 How the sector managed to push sales?

Once the Malaysian government relaxed the conditions on several sectors after the Movement Control Order (MCO), consumers almost immediately returned to their shopping behavior.
Companies in these industries are looking for candidates to be able to sharpen certain skills especially interpersonal skills which can be more important than their experiences.
CAREER ADVICE FOR JOBSEEKERS
While the Retail industry growth is projected to continue at a strong level, candidates will now have more opportunities to enter the industry.
With the minimum wage being increased in Malaysia, the demand to enter this industry is high and having a few set of strong skills will be able to put you ahead of other candidates.
Consider brushing up the following skills and competencies to make your next job search in the Retail industry a successful one.
CUSTOMER SERVICE
Customer Service is one of the top skills to acquire when working in this industry as you need to understand the importance of making the customer feel appreciated.
Brush up on these to deliver top notch assistance whenever needed: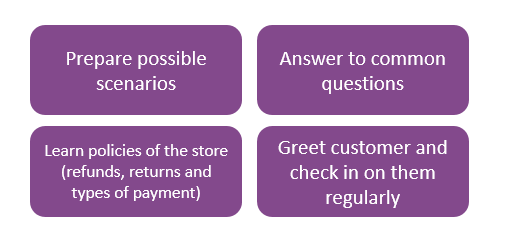 COMMUNICATIONS
Showing the customer how they're appreciated goes hand-in-hand with how you communicate with them. Show them that you're giving your full attention by understanding the business well and give them your full attention by conversing with them regarding the products/services.
The way you talk to customers has a big impact on your brand, so, when speaking to customers, think of the tone of your voice – try to always keep it positive.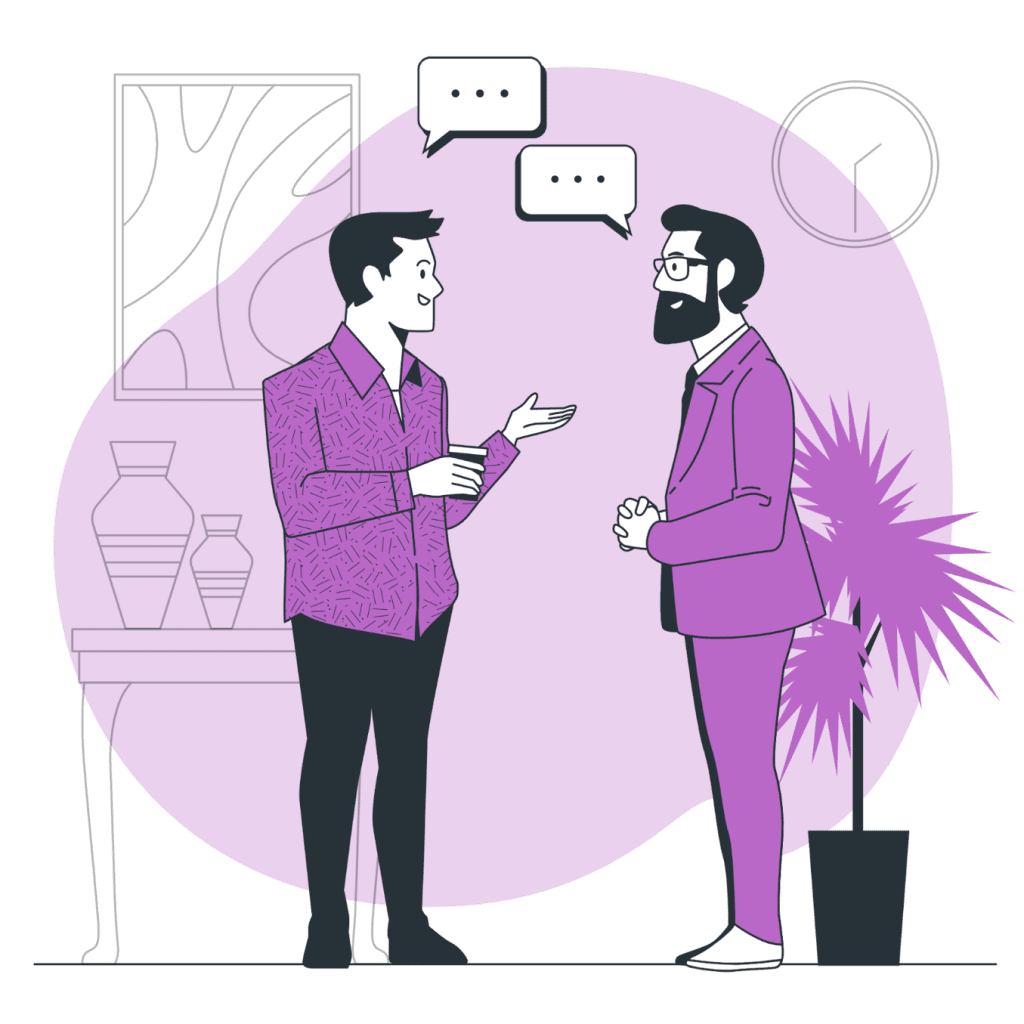 PRODUCT KNOWLEDGE
Product knowledge ensures that there is an enhanced customer experience when they enter the store. This type of skills is critical in selling the products/services.
It's best to understand the type of product being sold to customers and relay that information in layman terms.
Being updated on all products helps give you the advantage and confidences when answering questions by customers.
PROACTIVE
Being proactive is a trait that many adore, as anyone working around you know that you're ahead of the tasks you've been assigned with and you're able to handle the tasks in an efficient and timely manner.
Being proactive isn't just that you're doing the tasks fast, it's also about planning and preparing in advance for scenarios and how you react to circumstances.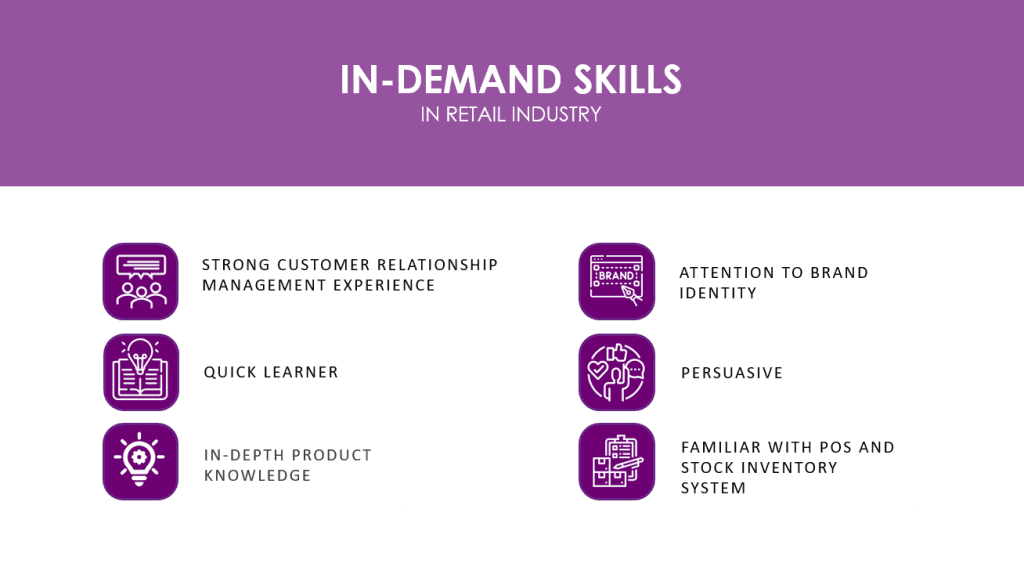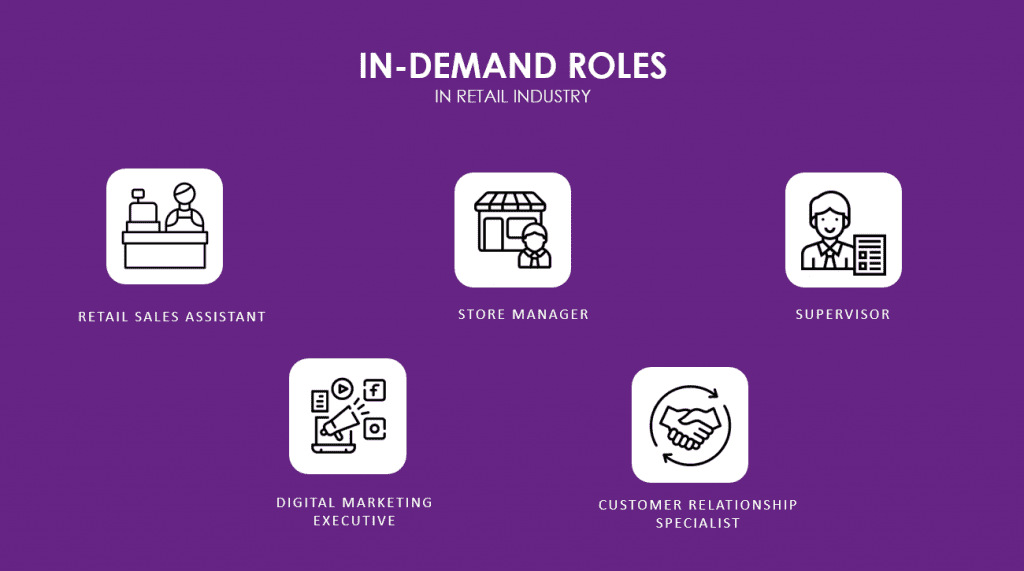 WORK WITH A RECRUITER
With the booming retail industry and the numerous amount of shopping malls rising in Malaysia, Malaysia is standing out to be the next shopping paradise for many locals and tourists. Working with recruiters will be able to help you have a seamless mode of communication between you and your potential employer.
Recruiters are there to lend you a helping hand to give you tips and tricks that go beyond what you can find online to help you nail the interview and get you the job. When speaking to you, they're not only relaying information about the opportunity, but giving you an in-depth knowledge on the industry, the trends, the company's culture and more, giving you full insights to these jobs.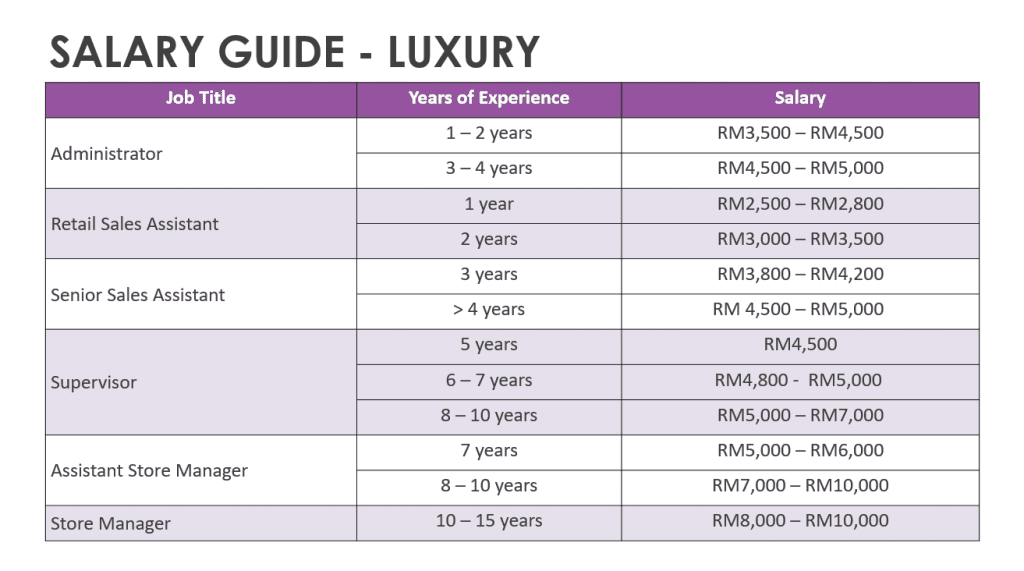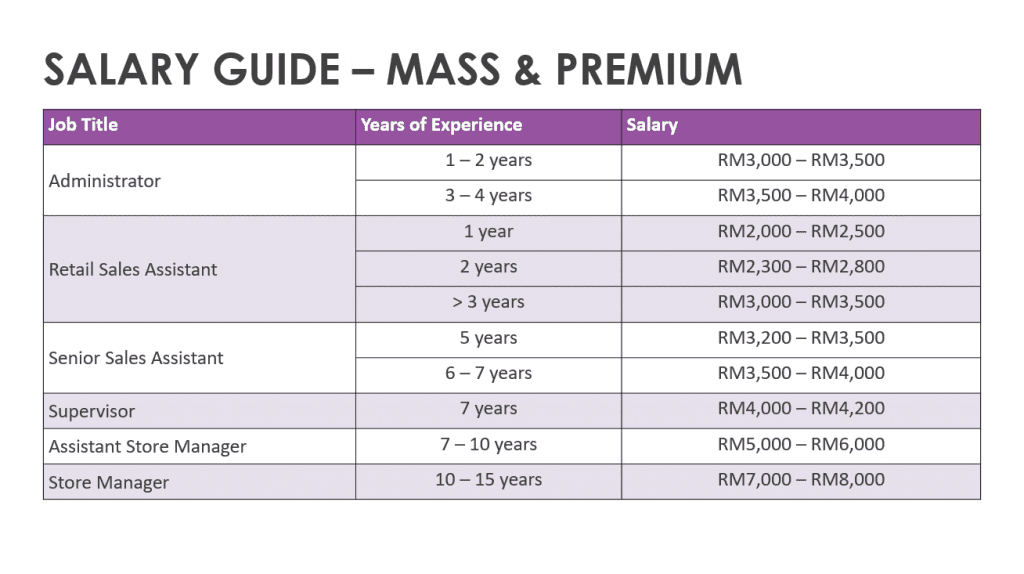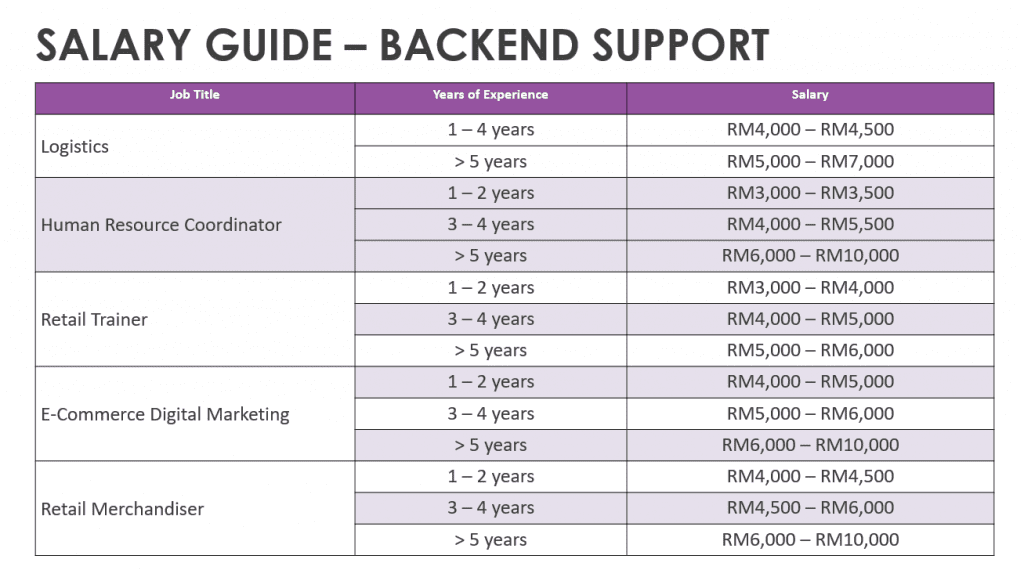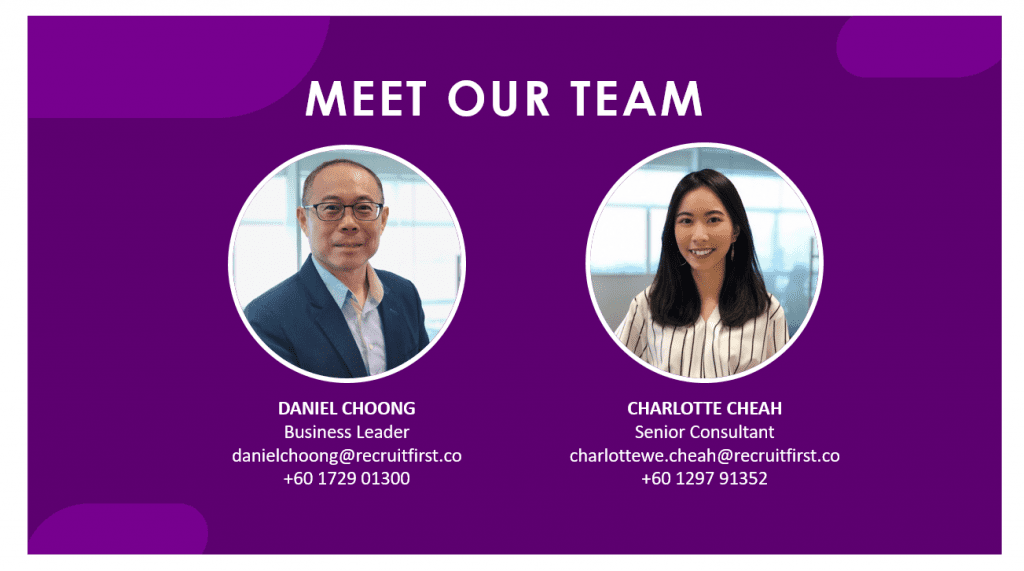 Click here to download this report.