The State of Startups in Malaysia
Already recognized as one of leading global manufacturing hubs, Malaysia is making strides towards establishing itself as a promising startup centre. According to Startup Genome, an innovation policy adviser, Kuala Lumpur is ranked as the 11th emerging startup ecosystem in the Global Startup Ecosystem Report 2020.
The country's geographical location is a prime spot for cross-country operations, situated between three already growing markets in Indonesia, Thailand and Singapore. To help accelerate the ecosystem growth, the Malaysian government launched programs such as Cradle Investment Programme 300 (CIP300) and DEQ800 to offer direct financial support to Malaysian tech startups.
Other than its government funding schemes, Malaysia also offers high quality talent at lower salaries and fast-track visas for entrepreneurs, making the country a great area for startups to move to if they want to expand.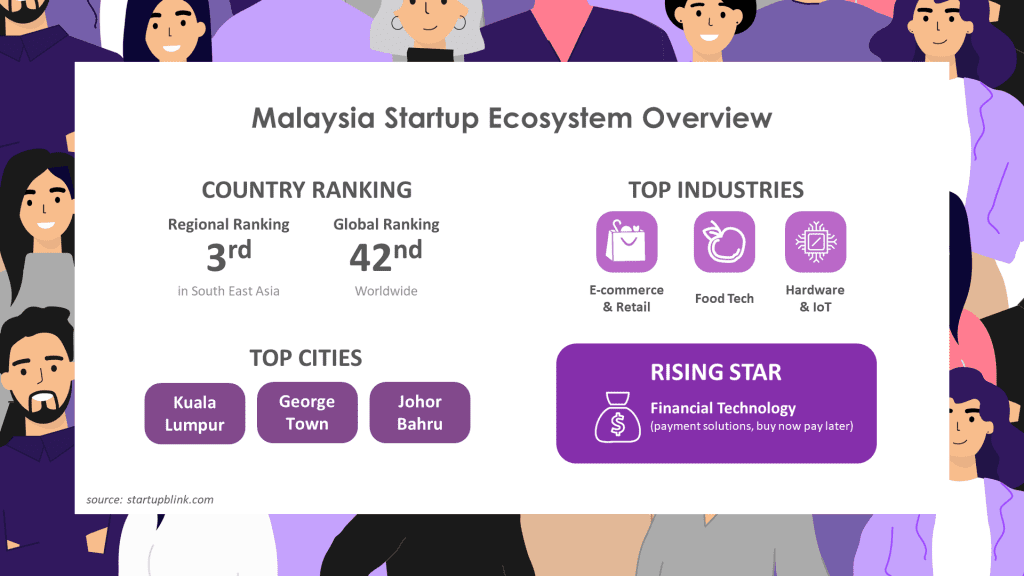 Career Advice for Jobseekers
Getting a job at a startup can be very rewarding, but the path to get there can be quite challenging. Startups attract many job seekers because of their fast-growing environment and the opportunity to work on a product the market love. However, this means you'll be facing a lot of competition. Consider these steps to set yourself apart and increase your chances of getting hired at a startup.
SHARE SOFT SKILLS
The ability to wear many hats is one of the things that many startups are looking for in a candidate. Other than your qualifications for that particular role, they will be interested in soft skills that make you a valuable team member in a fast-growing company.
Share accomplishments and initiatives that illustrate your communication skills, initiative to learn new things, and adaptability to change as these are some of the most in-demand traits in a startup.
BE OPEN TO CONTRACT ROLES
Many startups hire on a contractual basis as they do not have to invest in onboarding, training or benefits. This system will also allow them more time to assess if the employee is a good fit for their company.
If you are willing to take on a contract work, you'll be getting your foot on the door and the opportunity to prove your worth by producing good, timely work. This will significantly boost your chances of getting hired permanently.
GET A TEAM OF CAREER MENTORS
Career mentors can help you define your career goals and provide career advice and assistance. Mentors can be someone you already know like your former manager, college professor, or friend, or they can be someone who works in the field that you're pursuing.
If this is your first time searching for a mentor, start by researching the industry and about the top people in it. Build a list of people you want to approach and begin contacting them to introduce yourself. Remember to be patient as you receive responses as not all of them may be interested or can set aside time to be your mentor.
DO NOT UNDERESTIMATE THE POWER OF NETWORKING
Many startups prefer to hire candidates referred by their own employees or associates as recruitment can be a time-consuming and expensive process. Having people within the industry can be beneficial to secure your dream job.
Build and expand your network by attending networking events and reaching out to friends, former colleagues, alumni from your alma mater, or professionals through personal means of communications or LinkedIn.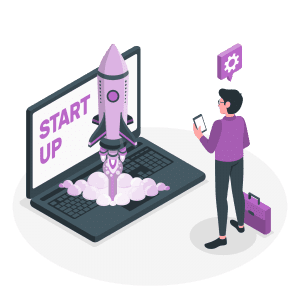 What Startups Look For in Employees
Desire to grow
Ability to learn fast
Understanding of the market
Grit
Adaptability and flexibility
Ownership
Humility
Curiosity
In-Demand Skills in Startups
Data Analytics (i.e research, resource management, forecasting, data visualizations)
Mobile Development
Sales
Business Development
English Language (i.e. content writing, presentation skills)
Computer Skills (i.e. MS Office, GSuite, CRM software)
Emerging Soft Skills:
Strong adaptability to fast pace environment
Innovative and inquisitive mind
Dare to share opinions
Entrepreneurial mindset
Complex problem-solving
Resilience, strong tolerance and flexibility
In-Demand Roles in Startups
Merchant Support (onboarding, trainer, payment dispute handling)
User Operations Support
Partner Enablement Team / Activation
Customer Service / People Experience
Key Account Manager
Business Intelligence / Strategic Intelligence
Software Engineer
Data Analyst & Scientist
UX/UI Designer
Software / App / Web Developer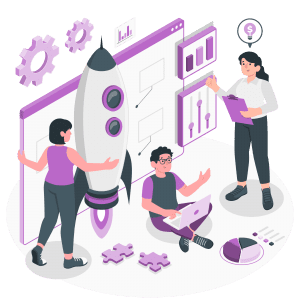 Tips for Late-Career Candidates
If you are already in an established point in your career journey but would like to look for a new professional environment and challenge by joining a startup, here are few things to consider to maximize your likelihood of success.
Make sure it's the right decision for you
As newly established companies, some startups may lack of structure, constantly changing and simply risky. Be prepared for all the differences compared to a corporate job.
Showcase your experience
To counteract age bias that sometimes occur in startups, use your experience as an asset during your interview. Demonstrate your expertise or network you have gained along the way and how you will utilize them in this role.
Show your passion
Startups tend to look for people with the right level of energy to match their fast-paced environment. Be sure to showcase your drive and passion in your voice and body language when communicating with the various people in the company.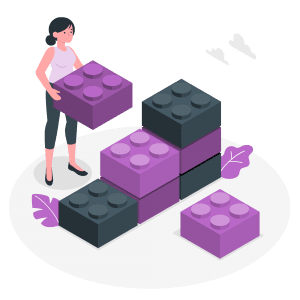 Work with A Recruiter
If your effort of sending countless cover letters and resumes to your dream startups has come to no avail, perhaps it's time to consider working with a recruiter. Busy startups may rely on a recruitment agency to save their time and cost.
Recruiters can help match your qualifications and experience to the company's requirements and company culture. They can also provide feedback and insight throughout the interview process, helping you to showcase your credentials in the best manner.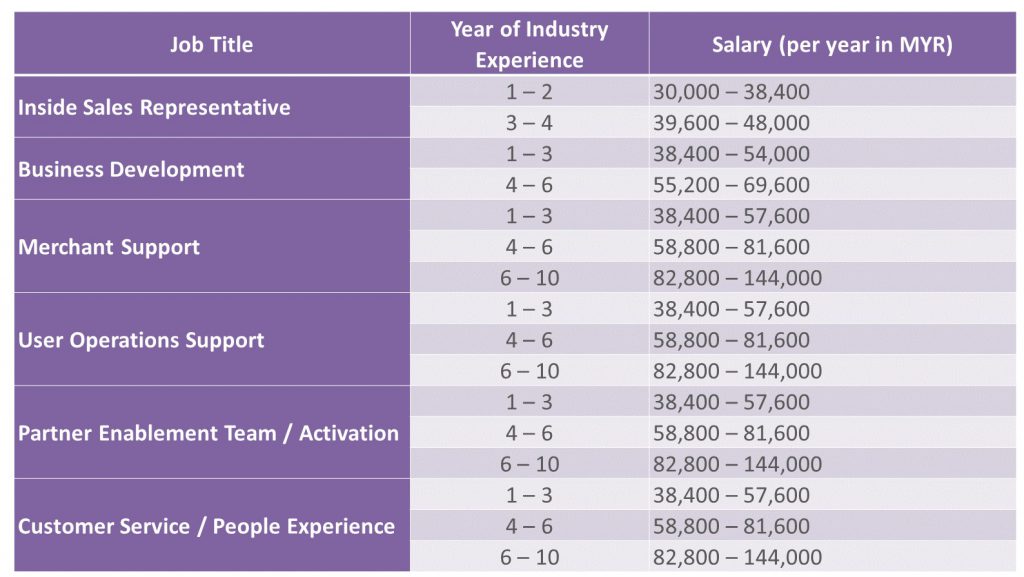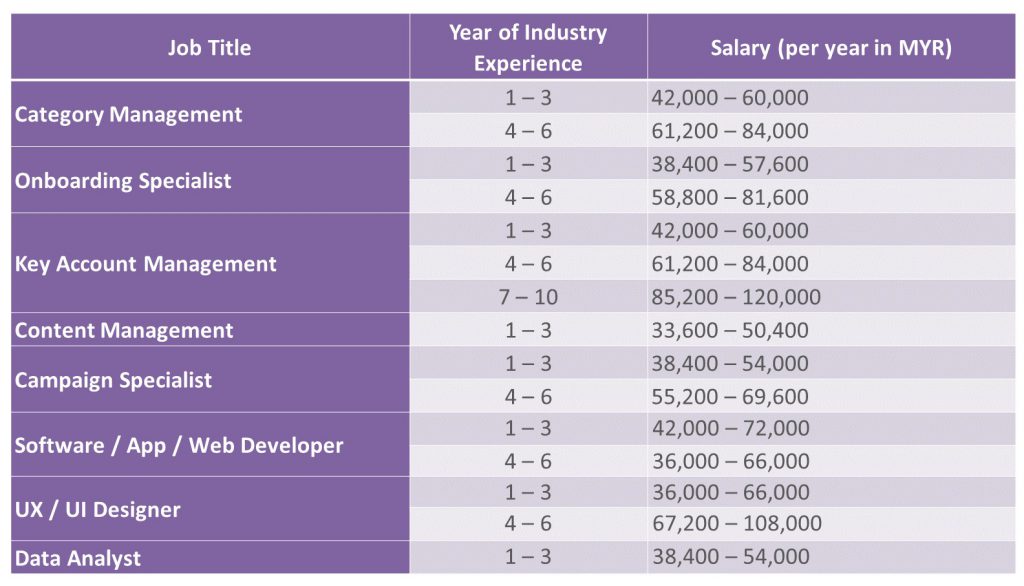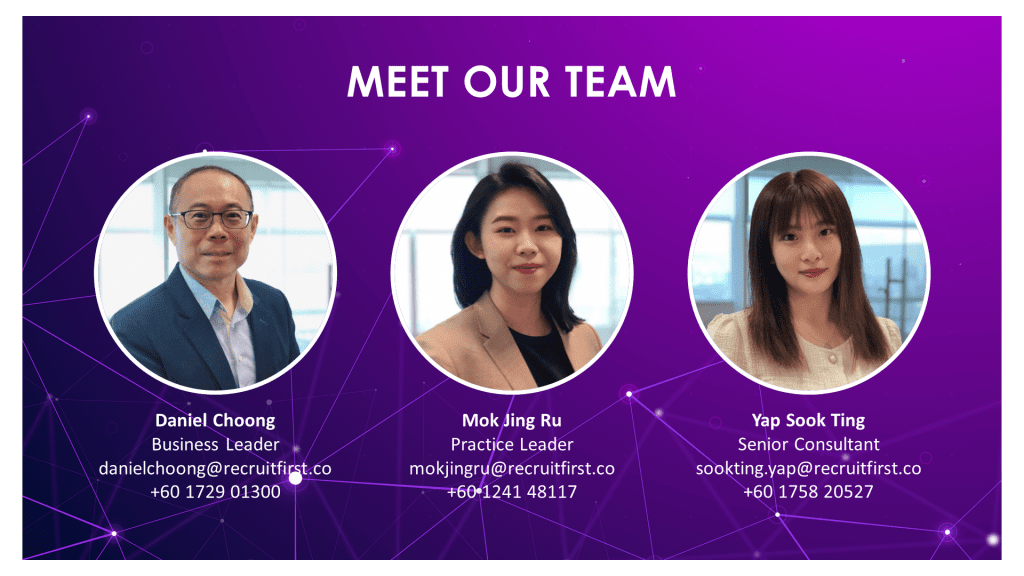 Click here to download this report.